Ann Van den Broek
In the year 2000, after an active and successful career as a dancer, Ann Van den Broek decided to dedicate herself entirely to growing and developing as a choreographer. She founded the Dutch-Flemish dance company WArd/waRD and has been working on her uniquely characteristic body of work ever since. Over the past years she has left her mark on the dance scene in Belgium and the Netherlands, and she has also built a solid reputation in the international dance world with her clear, accessible dance idiom and distinctive aesthetics.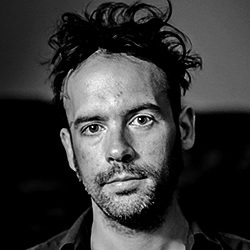 Sjoerd Bruil
Sjoerd Bruil (1981, NL) studied English literature at Utrech University. Through his studies he ended up in Antwerp in 2001 and since 2004 he focused on music with the band Sukilove. Since then he played in numerous groups. Currently he plays for Gruppo Di Pawlowski, Millionaire, Kenji Minogue and Dez Mona. With his own band, Black Cassette, he has released two LPs. He has worked as a composer for theatre (Theater Zuidpool, Eisbär), film (Plan Bart) and television (13 geboden).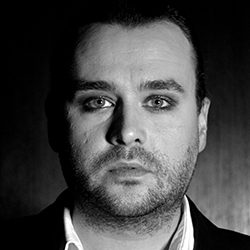 Gregory Frateur
Gregory Frateur (BE) is known from the Belgian band Dez Mona. The band plays a combination of jazz, ghospel, pop and spirituals. The most notable characteristic of the frontman of the band is his great vocal range. Ann Van den Broek works with the singer for years now. Together with Dez Mona he composed music for The Red Piece (2013) and in The Black Piece (2014) the voice of Gregory Frateur was part of the music and he was to be seen on film during the piece. Frequently Frateur is involved with productions of Ann Van den Broek as singer, performer or rehearsal director.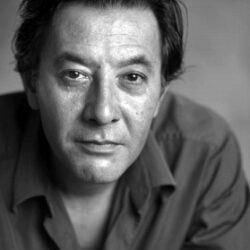 Niek Kortekaas
Niek Kortekaas (1958, NL) works as a stage designer and director for theater- and dance companies since 1985. Besides that, Niek Kortekaas did several museological projects. He did the scenography for the permanent collection of The Gallo Romeins Museum in Tongeren (awarded with the prestigious international award for 'Best European museum of the year 2011'), he developed the complete scenography for the renewed Afrika Museum in Tervuren and for the Kasteel van Gaasbeek. As scenographer Kortekaas works with Ann Van den Broek for years. He designed the stage for almost every big production.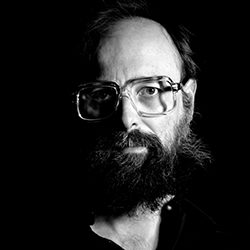 Nicolas Rombouts
Nicolas Rombouts (1977, BE) is a musician, an audio tinkerer, as well as an engineer, mixer and producer. For thirteen years, he and Gregory Frateur were the key members of Dez Mona. He composes music and soundscapes for theater productions by companies such as Theater Artemis and InVitro. His music is very expressive and he uses that same expressiveness in soundtracks for short films. Nicolas Rombouts also plays the (double) bass with artists like Guido Belcanto, Stef Kamiel Carlens, cellist Simon Lenski, Stanton, Geert Hellings and Matt Watts. He has been involved in the productions of WArd/waRD since 2013. Not only did he make soundscapes for the productions, but he was also a consultant for the performance content of his compositions and in some cases, he was part of the performing crew.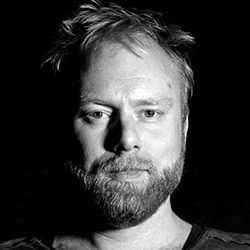 Bernie van Velzen
Bernie van Velzen (1976, NL) studied Stagecraft at the Theaterschool in Amsterdam. He then worked for various companies as a lighting and video technician. During that time, he started focusing on creating video and lighting designs for productions. Since then, he has made designs companies such as Dansgroep Amsterdam, Mightysociety, Toneelgroep Amsterdam, Toneelgroep Oostpool, Toneelschuur Producties, Schauspielhaus Bochum and Het Nationale Toneel (Het Nationale Theater). He has been working with Ann Van den Broek since 2002. He has made lighting and set designs for several productions. In The Black Piece and Pushing The Wheel, he was also on stage as cameraman.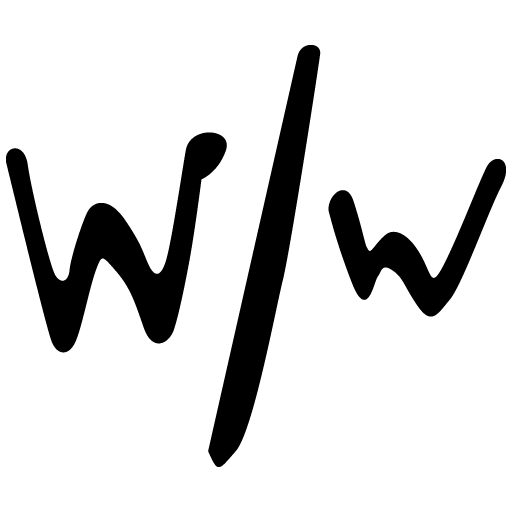 Marielle Vos
Marielle Vos is costume designer and stylist. She worked for several movies and series such as Flikken Maastricht and Girl with a Pearl Earring. In 1995 Marielle graduated as fashion designer from the Hogeschool voor de Kunsten in Utrecht. Ze gets her European Master of Fashion and Textile design in Brussels and Paris wins the Grand Prix International during the Festival des Jeunes Stylistes in Hyères France, awarded by a jury of international fashion designers and journalists. In cooperation with Ann Van den Broek, she designed costumes for amongst others the Memory Loss Collection and Joy Enjoy Joy.