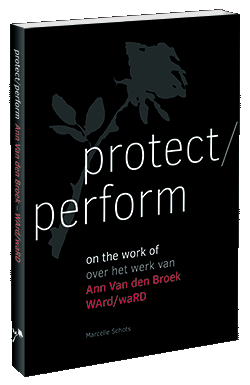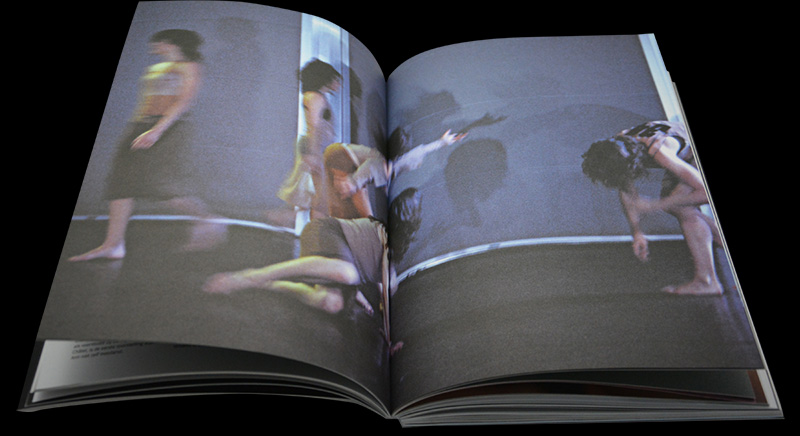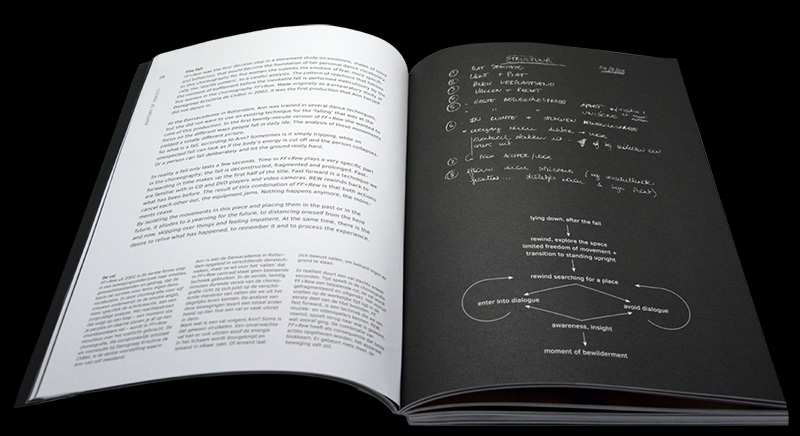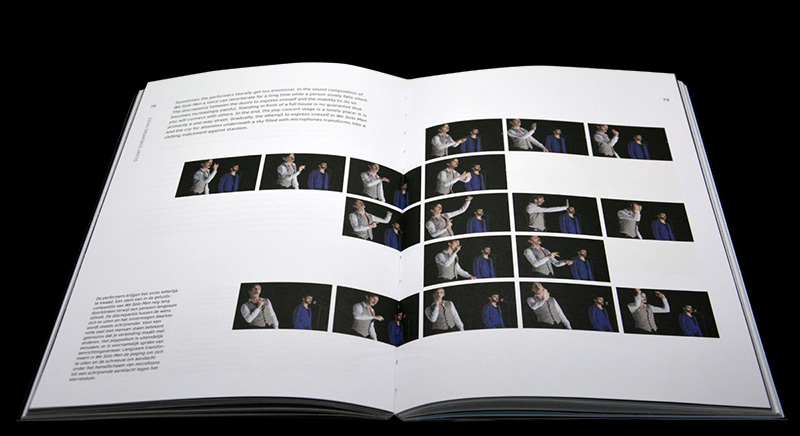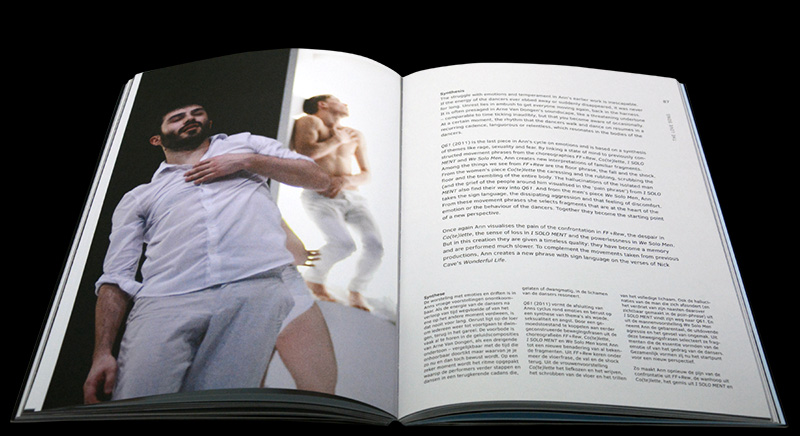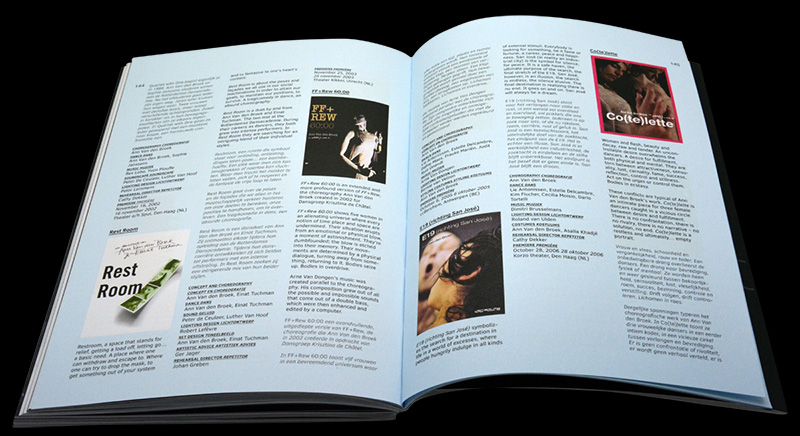 The book Protect/perform looks over a period of fifteen years in the development of Ann Van den Broek's artistic career from modern dancer to renowned choreographer of award-winning dance productions. Based on conversations with author Marcelle Schots, reflections and many never-before-published photographs, it sheds light on the context that inspired Van den Broek to create her body of work.
"Before a piece makes it to the stage, months – sometimes years – of research and work have gone into it. Ultimately, what you see on stage is a temporary conclusion", Ann Van den Broek says about her creations. What we, the public, are shown in a theatre, in a gallery or in a cemetery is only a portion of her artistic reality. Her conclusions are neither a final destination nor do they reflect a one-sided point of view. Protect/perform was made to reflect on that. To remember, to redefine and to reveal what was never said before.
Protect/perform is for sale in our webshop or at the performances.
Protect/perform
format 17 x 24 cm
page's 160
binding Softcover, premium stitched
languages English/Dutch
isbn 978-90-824561-0-3
price € 15,00 (plus postage)