The Balancing Act
After dark themes and extreme exuberant emotions in Ohm and Joy Enjoy Joy, Ann Van den Broek searches for a poise with The Balancing Act. Balance in body, in mind, in daily life and in her choreographic work.
As the Flemish choreographer highlighted deep emotions and dark theme's that are very close to her, it is now time to search for rest in a balanced center. This search sways between extremes. Between melancholy and rage. Between love and loss.
De Dutch newspaper 'Het Parool' wrote: "The audience is ruthlessly dragged onto the emotional roller coaster of the dancers", de Volkskrant awarded the performance with four stars.
---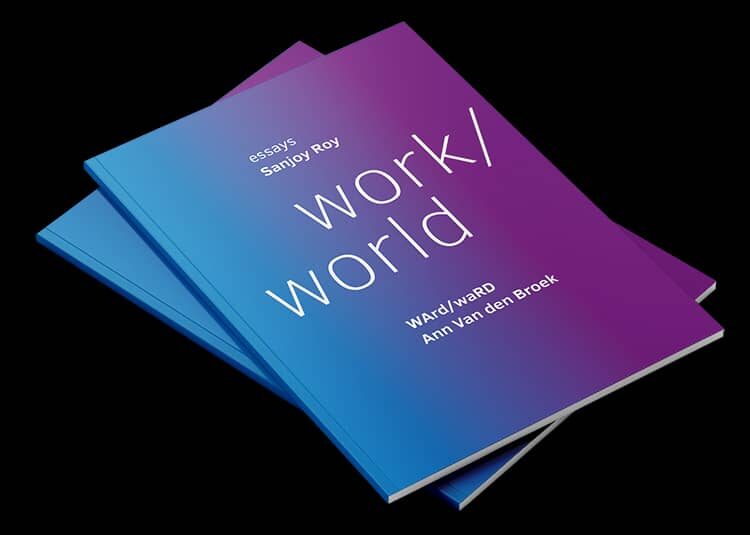 Work/world booklet now online
During the creation process of Creating Joy, the research performance for Joy Enjoy Joy, we asked Sanjoy Roy (dance writer for The Guardian) to write about the work of Ann Van den Broek. At the end, there were eight essays, four about the research piece and for about Joy Enjoy Joy. These texts are now bundled in the booklet work/world.
Online, these texts are combined with short clips of the joy performances, corresponding with the chapter of the booklet.
---
Protect/perform
Protect/perform looks over a period of fifteen years in the development of Ann Van den Broek's artistic career from modern dancer to renowned choreographer of award-winning dance productions. Based on conversations with author Marcelle Schots, reflections and many never-before-published photographs, it sheds light on the context that inspired Van den Broek to create her body of work. A book to reflect. To remember, to redefine and to reveal what was never said before.
Protect/perform is bilingual (English/Dutch), 160 pages and costs € 15,00 (plus postage). The book is for sale at the performances or can be bought in our webshop.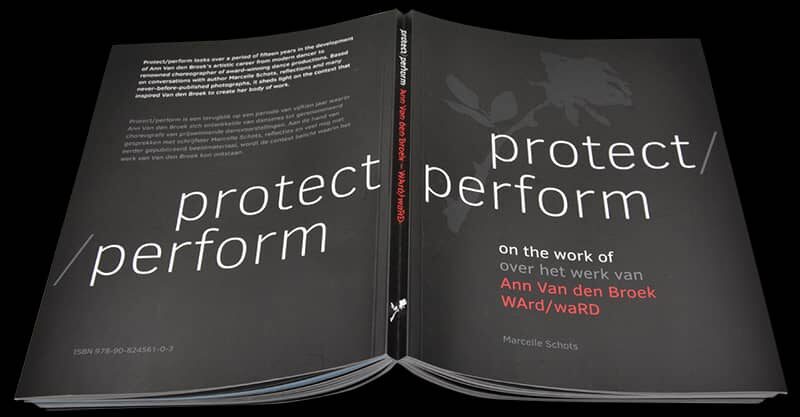 ---
WArd/waRD
A big part of Ann Van den Broek's artistic vision can be found in the name of her company. The meaning of 'ward', according to the dictionary, reads as follows:
1) the act of guarding; the state of being under guard;
2) guardianship, being under control of a guardian;
3) a means of defense or protection;
4) a division of a jail or prison, or of a hospital;
5) a district or division of a city or town;
6) to fend off, parry;
7) to keep watch over, guard, protect.
In short, in relation to the organization, it is a place where it is safe to congregate and work.