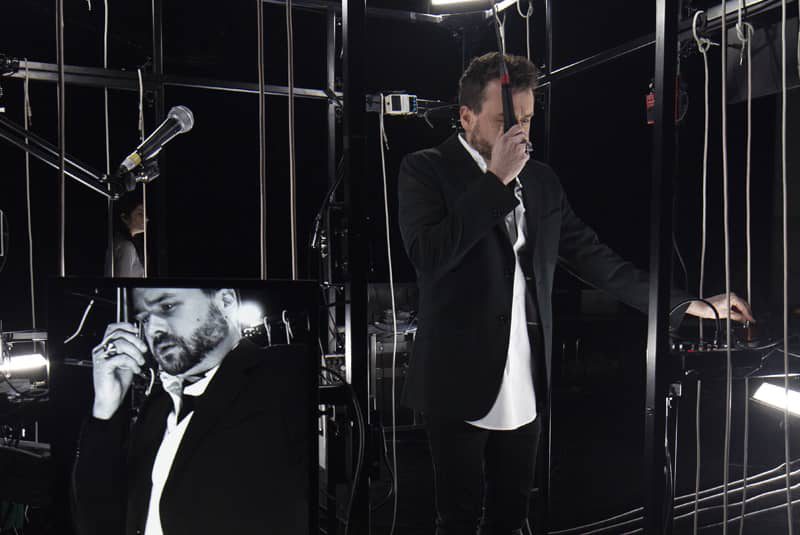 On Monday September 21, WArd/waRD will present the performance Zooming in on Loss Soli in AVL Mundo in Rotterdam as part of World Alzheimer's Day.

With Zooming in on Loss Soli, Ann Van den Broek makes an additional variation on Zooming in on Loss, the second performance from the triptych The Memory Loss Collection. For these solos, Ann Van den Broek creates a solo performance for each of the three original performers that takes place in the same framework/decor as the original performance. However, the co-performers are no longer physically present and hang around the soloist's world like a shadow from the past. Zooming in on Loss soli focuses on the internal struggle, loss and relationship between the individual and his social environment. Anger and frustration, sadness and pain, resignation and indifference are exposed in a mosaic of emotions.
Zooming in on Loss Soli is a performance that is designed on the basis of the new corona regulations, whereby 1.5 meters distance for both audience and performer is observed. For World Alzheimer's Day on Monday, September 21, one or more solos will be shown during two performances at 4:00 PM and 7:15 PM. Ilka de Wilde will introduce the performances.
There are a limited number of tickets available for the two performances. The tickets are only available in presale.
Zooming in on Loss Soli @ AVL Mundo
Monday September 21, 4:00 PM and 7:15 PM
Keileweg 18, 3029 BS Rotterdam
Zooming in on Loss Soli during World Alzheimer's Day