From Tuesday December 15 to Saturday December 19, 2020 WArd/waRD is organizing a multi-day artistic program in Theater Rotterdam called Memory/Loss/Series. It is a multidisciplinary program with dance, workshops, music, conversations, installations, film, debate and performances about memory loss and dementia. With The Memory Loss Collection trilogy by choreographer Ann Van den Broek as its principle and common thread, a unique experience will be created for a week in all the halls and public spaces of Theater Rotterdam to increase awareness and familiarity with memory loss and dementia.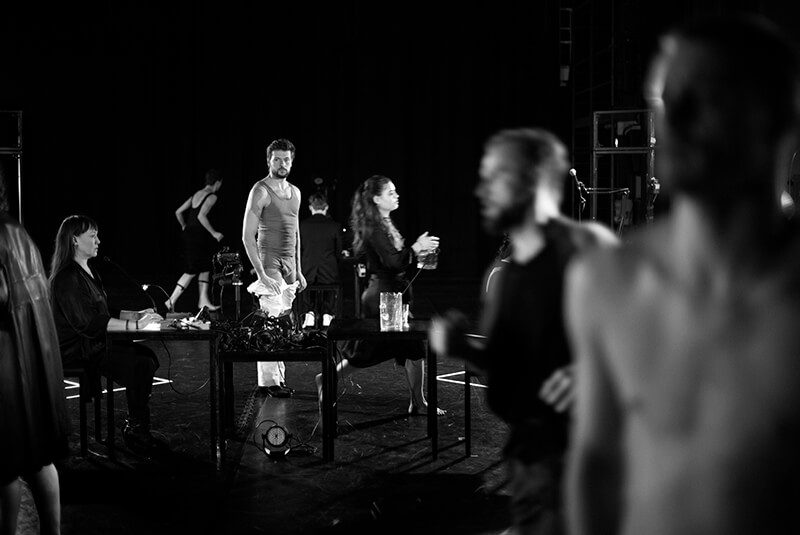 The program, with contributions from science, healthcare and the arts, provides insight into the experiences and fears associated with dementia and at the same time offers recognition for the concerns and emotions experienced by both the individual and the environment. Based on Ann Van den Broek's personally experienced approach and the need to provide alternative options for dealing with the phenomenon, WArd/waRD develops this artistic-substantive program in which science, healthcare and art come together. The multi-day program stretches the boundaries between dance, conversations, performances, workshops, performance and exhibition and takes visitors on a journey through the blueprint of the disease, the effects on our identity and how to deal with memory loss and the individual.
Memory/Loss/Series has an interactive, informative and inspiring character. The substantive program creates an exchange between a general audience, experts and experts by experience about the personal, social and societal dimension of amnesia and the translation to the arts. It brings the complexity of the subject closer to the public by presenting workshops for students and professionals from healthcare and performing arts. Especially in these times when issues around health, value and meaning are in the center of attention, exchanging ideas about dealing with disease, loss and dignity is of vital importance and Memory/Loss/Series makes its own artistic and substantive contribution to that conversation.
WArd/waRD
Date
City
Venue
15 December 2020
Memory/Loss/Series
Rotterdam (NL)
TR Schouwburg
16 December 2020
Memory/Loss/Series
Rotterdam (NL)
TR Schouwburg
17 December 2020
Memory/Loss/Series
Rotterdam (NL)
TR Schouwburg
18 December 2020
Memory/Loss/Series
Rotterdam (NL)
TR Schouwburg
19 December 2020
Memory/Loss/Series
Rotterdam (NL)
TR Schouwburg
WArd/waRD presents Memory/Loss/Series