In the Track: Memory/Loss/Series it is WArd/waRD-Ann Van den Broek's turn to take over the TR/Schouwburg (Rotterdam) from Tuesday 15 to Saturday 19 December. With a mix of performances, music, films, conversations and workshops, Ann Van den Broek involves her audience in memory loss. This theme has been the common thread in the past two seasons, resulting in, among other things, the impressive triptych The Memory Loss Collection: Blueprint on Memory, Zooming in on Loss and Memory Loss.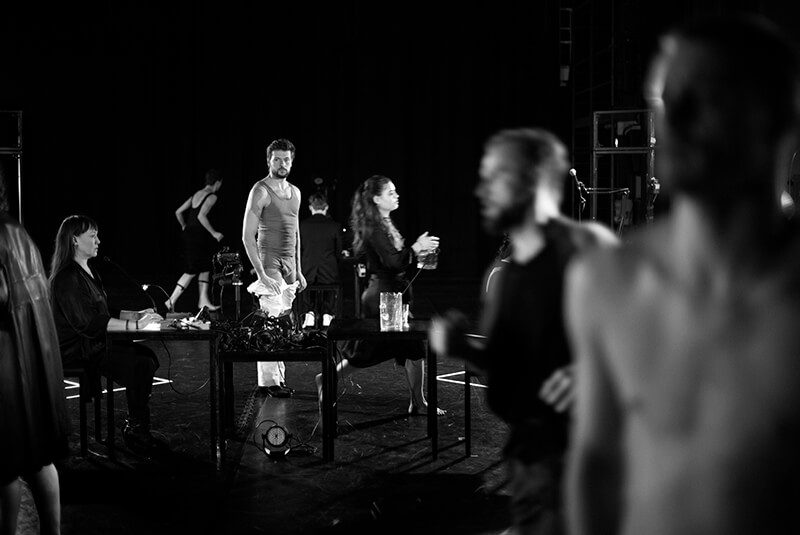 Ann made new versions of the three performances in this collection – "fragments" and "soli" – presenting the ingredients in a new "coronaproof" montage. With filmed images from the performance, shown in the stage setting, in combination with live performance and live music, a new experience is guaranteed. Even if you have seen the original performances. Each performance is introduced or concluded with a substantive discussion with the makers or an expert.
For the Dutch Dance Festival 2020, Ann recently made the touching and poignant film Memory Loss Inside in which you experience the performance Memory Loss from the perspective of the performers in their role as characters suffering from memory loss. The film was only shown online for one evening, so this is a unique opportunity to immerse yourself in this cinematic translation of Memory Loss. De Theaterkrant wrote: "Because the camera lets you watch every step of every performer, getting lost comes in double hard (…) A terrifying gem."
To do justice to the complexity of amnesia and dementia, WArd/waRD offers a substantive program spread over the five days with experts and experts by experience. There are workshops by the Alzheimer Center of the Erasmus Medical Center and Samen Dementie Vriendelijk. And the three composers of the music of The Memory Loss Collection will perform live as the Memory Loss Collective and provide a masterclass with Ann.
The full program will be announced around November 15th.
No shows in the archive yet.
WArd/waRD presents Memory/Loss/Series