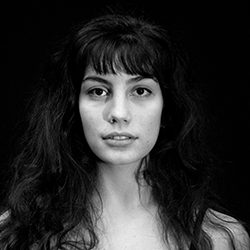 Marion Bosetti, dancer/performer
Marion Bosetti (1994, FR) studied ballet, contemporary dance, music and anatomy at the Conservatoire National Supérieur de Danse in Paris. In 2014 she joined the Atelier Rudra Béjart in Lausanne, where she practiced ballet, modern dance, singing, percussions, kendo and performed Maurice Béjart's repertoire.
For the past years, she danced as a freelancer in the Netherlands for several choreographers, Herman van Veen and performed for visual artists. Since 2017 she is part of the WArd/waRD company.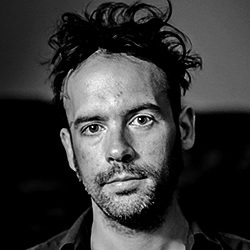 Sjoerd Bruil, music/performer
Sjoerd Bruil (1981, NL) studied English literature at Utrech University. Through his studies he ended up in Antwerp in 2001 and since 2004 he focused on music with the band Sukilove. Since then he played in numerous groups. Currently he plays for Gruppo Di Pawlowski, Millionaire, Kenji Minogue and Dez Mona. With his own band, Black Cassette, he has released two LPs. He has worked as a composer for theatre (Theater Zuidpool, Eisbär), film (Plan Bart) and television (13 geboden). Sjoerd works as a performer and composer for Blueprint on Memory by WArd/waRD.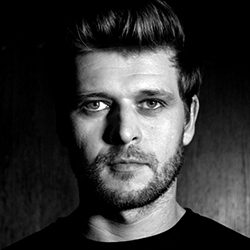 Louis Combeaud, dancer/performer
Louis Combeaud (1984, FR) studied law at the Université Montesquieu – Bordeaux IV. He studied dance at the Coline Compagny in Marseille and later at P.A.R.T.S. in Brussels.
He has worked in Iceland with Vedis Kiartansdöttir, Inga Huld and Simon Portigaln and at Charleroi Danses with Pierre Droulers. He has also performed in pieces by Michel Kéléménis and Anne Teresa De Keersmaeker. He has been part of WArd/waRD's company since 2014.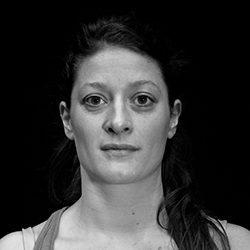 Estelle Delcambre, dancer/performer
Estelle Delcambre (1983, BE) studied dance at the CNDC of Angers (FR) from 2001 to 2003. She began her career as a performer with Nathalie Béasse, David Hernandez and Ann Van den Broek. She met Jens Van Daele in the Netherlands and participated in some of his creations. In 2011, she created with Ivan Fatjó Madriguera a Work in Progress. In 2012, she met Satya Roosens with whom she collaborated. In 2014, she participated in a creation with Didier De Neck as director.
Besides her work with WArd/waRD she is currently performing by Nathalie Béasse and she continues a personal research with visual artist Evelyne de Behr.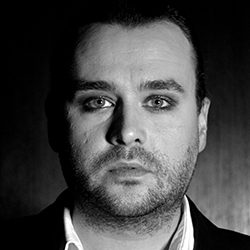 Gregory Frateur, music/texts/performer
Gregory Frateur (BE) is well-known for being a member of the Belgian band Dez Mona. The band plays a combination of jazz, gospel, pop and spirituals. His most notable characteristic is his great vocal range.
For The Red Piece by Ann Van den Broek, Dez Mona composed a number of new songs for the music composition of the piece. And in The Black Piece (2014), Gregory Frateur could be heard and seen on film. He collaborated again with Ann Van den Broek in Accusations (2017). They were both inspired by Peter Handke's play, Selbstbezichtigung. He can also be seen as a performer in a number of productions.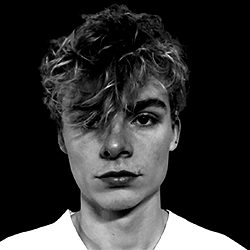 Anthony van Gog, dancer/performer
Anthony van Gog (1996, NL) studies at the Institute of Performative Arts, Maastricht. During his study he is being educated in different art disciplines such as Performance Art, Installation Art, Word, Theater and Physical Movement. He was tutored by Guilherme Miotto, Peter Missotten, Joris Camelin and Anna Luyten. Next to his study he follows a Minor in Philosophy at the University of Maastricht. In his own work he is always searching for an interweaving between the Theatrical and Fine Arts. He performs for Ward/waRD since 2018.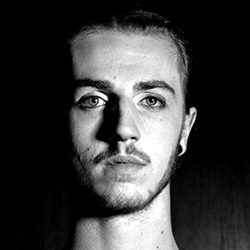 Wolf Govaerts, dancer/performer
Wolf Govaerts (1996, BE) started studying classical ballet at the Royal Antwerp Ballet Academy. After three years, he transferred to the Kunsthumaniora in Brussels to study modern dance. He continued his studies at the Amsterdamse Hogeschool voor de Kunsten – Moderne Theaterdans, which he completed in 2017. During his studies he worked with choreographers and theater makers such as Cecilia Moisio, Liat Waysbort, Grainne Delaney, Heidi Vierthaler & Edan Gorlicki.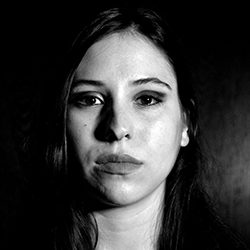 Laila Gozzi, dancer/performer
Laila Gozzi (1993, IT) moved to the Netherlands in 2013 to study dance at Codarts in Rotterdam. During her studies she danced in repertoire by Martha Graham, Jiří Kylian, Ton Simons and in works made by Juanjo Arques, Kyle Abraham and others. She joined WArd/waRD to perform in Accusations, Accusations solos and some old repertoire. Laila is a certified GYROKINESIS® trainer.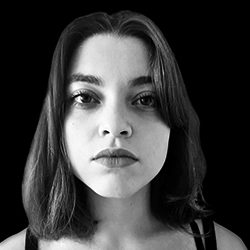 Carla Guerra, dancer/performer
Carla Guerra (1995, PT) had her first contact with dance in her hometown where she studied ballet, hip hop, modern dance, contemporary techniques and theater. In 2015 she moved to the Netherlands, and became a student of the Dancer/Maker bachelor at ArtEZ. Both in Portugal and the Netherlands she had the opportunity to work and perform with choreographers such as Peter Michael Ditz, Elisabeth Lambeck, Mafalda Deville, Cecilia Moisio and Carolyn Carlson. In 2018 Carla joined WArd/waRD.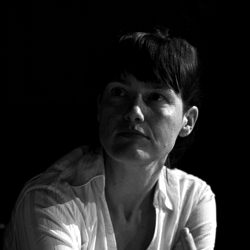 An Hackselmans, dancer/performer
An Hackselmans (1978, BE) studied acting and graduated in 2005 from the Toneelacademie Maastricht. Since then she has been performing in, creating and directing productions for various companies in Belgium and the Netherlands: Rotheater, Het Zuidelijk Toneel, NTGent, Theater Artemis, Het Gevolg, 't Arsenaal, Speelman, Boulevardfestival, Compagnie Gorilla.
In 2018 she also joined the team of instructors of the Directing Department at the Toneelacademie.
She first performed with WArd/waRD in 2017 in the production Accusations. Currently, An is also part of the cast of Memory Loss.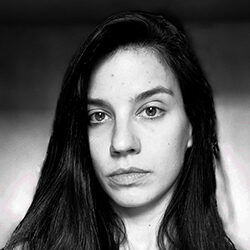 Karolina Krynicka, dancer/performer
Karolina Krynicka (PL) studied classical piano in Warsaw as well as choreography at Academy of Music in Lodz and contemporary dance at Trinity Laban Conservatoire of Music and Dance in London. Due to Karolina's diverse education, she worked as a musician, dancer and performer with various multidisciplinary artists such as Grzegorz Laszuk, Heidi Rustgaard and Rachel Monosov. Since 2016 she also created her own works such as Pochwała ciała/The prise of the body (2016), Task 1 (2018), and Casual.Observers (2020). Karolina is co-founder of Stichting Triplets based in Amsterdam. She joined WArd/WaRD as an intern during Memory Loss, after which she became part of the crew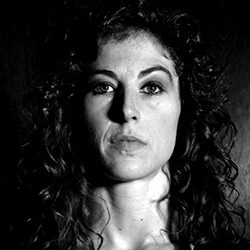 Frauke Mariën, dancer/performer
Even though Frauke Mariën (1982, BE) feels she is more of a musician than a dancer, she feels at home in both worlds: she graduated from P.A.R.T.S. in 2004 and then attended the Antwerp conservatory to study the oboe and the violin.
Since then she has been a freelance performer in dance, theater and music projects. Sometimes as a dancer, at others as a musician or as a (co-)choreographer. She has also performed with several orchestras and smaller ensembles. She has participated in several WArd/waRD productions since 2005.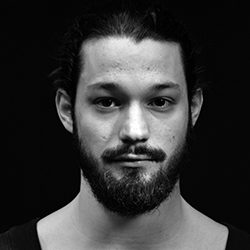 Jean-Gabriel Maury, dancer/performer
Jean Gabriel Maury (1991, FR) started training contemporary dance intensively in 2007 for four years at Opus Ballet school in Florence (IT). He followed his training by entering Codarts Rotterdam Dance Academy in 2011 where he graduated in 2013.
He danced for different choreographers at Scapino Ballet from 2013 until 2017. In 2017 he joined the WArd/waRD company.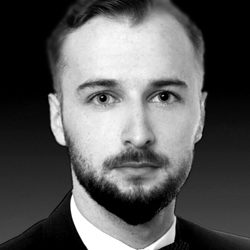 Kamil Pilarski, dancer/performer
Kamil Pilarski (1993, PL) studied acting and dance at the PWST National Academy for the Theater Arts in Crocow – Faculty of the dance theater in Bytom (2012-2017). In 2014 he did the Erasmus+ exchange program at Codarts Rotterdam Dance Academy.
In the years 2016-2018 Kamil worked as a dancer at the Rozbark Movement and Dance Theater in Bytom. He worked as a personal assistant of Ann Van den Broek during the creations Accusations and FF+Rew 60:00 Revisited. In 2020 Kamil performs as a part of the cast in the creation Memory Loss.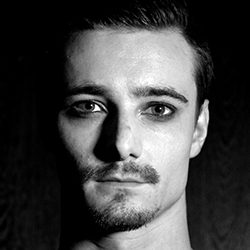 Nik Rajšek, dancer/performer
Nik Rajšek (1993, SI) started his dance education in 2011 at the Amsterdamse Hogeschool voor de Kunsten – Moderne Theaterdans and graduated in 2015.
During his studies, he did internships at Club Guy and Roni in Groningen, and later he performed with the Slovenian company And-Knap. He has been part of the WArd/waRD company since 2015.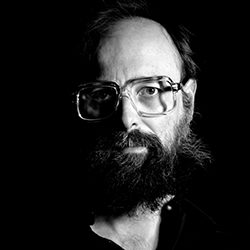 Nicolas Rombouts, sound/composition
Nicolas Rombouts (1977, BE) is a musician, an audio tinkerer, as well as an engineer, mixer and producer. For thirteen years, he and Gregory Frateur were the key members of Dez Mona.
He composes music and soundscapes for theater productions by companies such as Theater Artemis and InVitro. His music is very expressive and he uses that same expressiveness in soundtracks for short films. Nicolas Rombouts also plays the (double) bass with artists like Guido Belcanto, Stef Kamiel Carlens, cellist Simon Lenski, Stanton, Geert Hellings and Matt Watts.
He has been involved in the productions of WArd/waRD since 2013. Not only did he make soundscapes for the productions, but was also a consultant for the performance content of his compositions.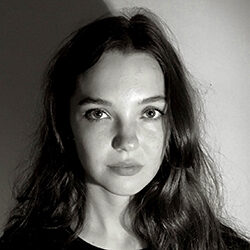 Isaiah Selleslaghs, dancer/performer
Isaiah Selleslaghs (1998, BE) studied Moderne theaterdans (2016-2020) at Amsterdamse Hogeschool voor de Kunsten. She worked with Liat Tamar Waysbort, Antonin Comeztas, Dunja Jócic and Cristina Planas Leitão. She did an internship at Poetic Disasters Club via Opera Zuid. During the creation process of Memory Loss, she was intern at WArd/waRD. After this, she became part of the WArd/waRD crew.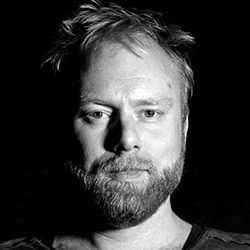 Bernie van Velzen, video, lighting and set designer
Bernie van Velzen (1976, NL) studied Stagecraft at the Theaterschool in Amsterdam. He then worked for various companies as a lighting and video technician.
During that time, he started focusing on creating video and lighting designs for productions. Since then, he has made designs companies such as Dansgroep Amsterdam, Mightysociety, Toneelgroep Amsterdam, Toneelgroep Oostpool, Toneelschuur Producties, Schauspielhaus Bochum and Het Nationale Toneel (Het Nationale Theater). He has been working with Ann Van den Broek since 2002. He has made lighting and set designs for several productions. In The Black Piece and Pushing The Wheel, he was also on stage as cameraman.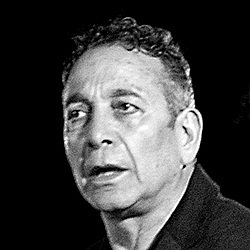 Aryeh Weiner, dancer/performer
Aryeh Weiner studied at the Bat Dor school of Dance in Tel Aviv Israël and at s.u.n.y. Purtchase Art College in New York USA and coached by Kazuko Hirabayashi and other such as: Maggy Black, David Howard and Milton Meyers. As a professional dancer Aryeh danced since 1979 with Bat Dor dance company (Tel Aviv) – directed by Miss. J. Ordman, Ohad Naharin and Dancers (New York City), José Limón Dance Company (New York City) – directed by Carla Maxwell. From 1982 Aryeh was dancing with the Nederlands Danstheater under direction of Jiri Kylian until 1998. A total of 20 years professional Dance career.

In 1998 Aryeh began his work as Dance Teacher and Rehearsal director by : Kibbutz Dance Company, Rotterdam Dance Academy, Arnhem Dance Academy, Scapino Ballet, Dance Works Rotterdam, Itzik Galili Dance Company and Dancecompany Krisztina de Châtel, Dance Group Amsterdam, Introdans in Arnhem, Dans-Etage in The Hague , Dansateliers in Rotterdam and Henny Jurriens Foundation in Amsterdam. Aryeh received a Didactic Diploma for teaching in college education in 2005. Since 2004 he is a member of the faculty dance of ArtEZ – University of the Arts in Arnhem – the Netherlands.
During the summer of 2019, Aryeh was asked by Ann Van den Broek for WArd/waRD to participate as a performer in Memory Loss. Watch the video portrait the CaDance Festival made of Aryeh.