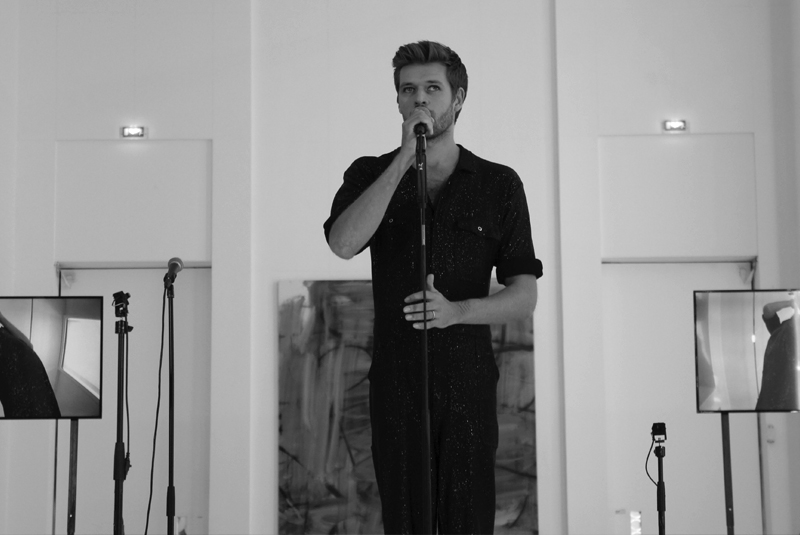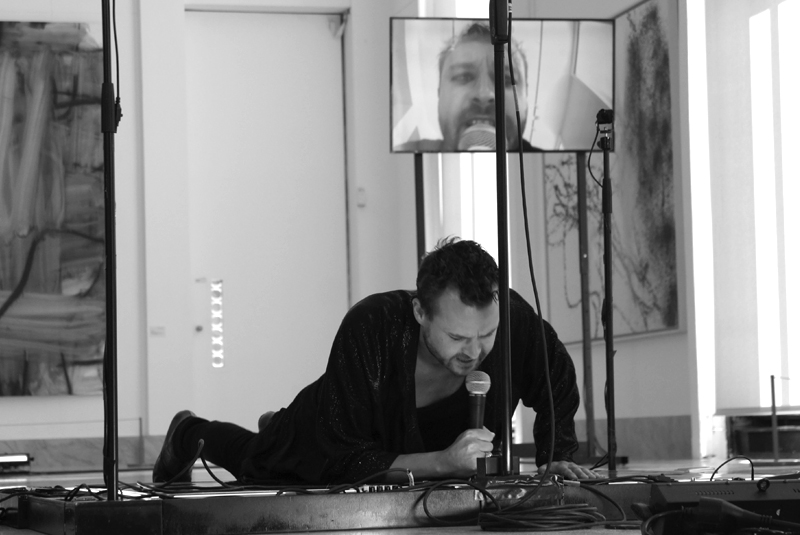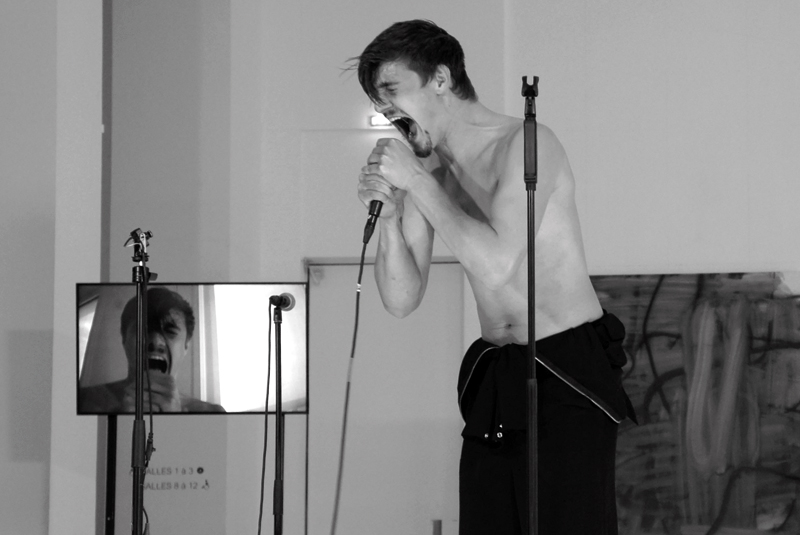 In Accusation solos, Ann Van den Broek and her performers dissect the intricate puzzle that became Accusations. Accusations is based on Van den Broek's character and other biographical material, divided over seven performers on stage. Seven personalities that merge to become one overwhelming sensory entity.
In Accusation solos, Ann this time uses each performer's personality. Escape, control, to act or not to act, the fear that drives you or paralyzes you, the questions you keep asking yourself; in these solos each performer chooses his or her personal perspective to create a steady accumulation of movement, sound and words.
Accusations was nominated for the Zwaan (Swan) for Most Impressive Dance Production of the 2016/2017 season by the VSCD.
concept and choreography Ann Van den Broek
texts Louis Combeaud, Nik Rajsek, Laila Gozzi, Gregory Frateur, Ann Van den Broek
music Nicolas Rombouts with Gregory Frateur and Ann Van den Broek
stage design Ann Van den Broek en Bernie van Velzen
styling costumes Veronique Branquinho
photography Marion Gauvent
WArd/waRD
Accusation #1: I question
performer Frauke Mariën
They tell me that I take my time deciding. But how can I take decisions faster if I haven't checked out all my options? All I can do is ask questions and more questions. And that stream of questions seems endless.
Accusation #2: I escape
performer Louis Combeaud
I try to keep every ball that is thrown at me in the air. I keep smiling. I get away with it, I always manage it. Every time I get away with it, means that I can keep moving. And not trip.
Accusation #3: I fear fear
performer Gregory Frateur
Will I fear fear my whole life? Or will I cut the knot and say: Fear will no longer dictate my life. Emotions versus reason: man's major struggle.
Accusation #4: I act
performer Nik Rajšek
I survive by doing, I get somewhere by acting. It protects me, I can hide behind it. It grounds me and gives me presence. Nobody knows who I am.
Accusation #5: I control
performer Laila Gozzi
I think and analyze. My eyes are turned inward. My ego is dear to me, I must determine my position. But sometimes I lose control. They call that 'letting go'.