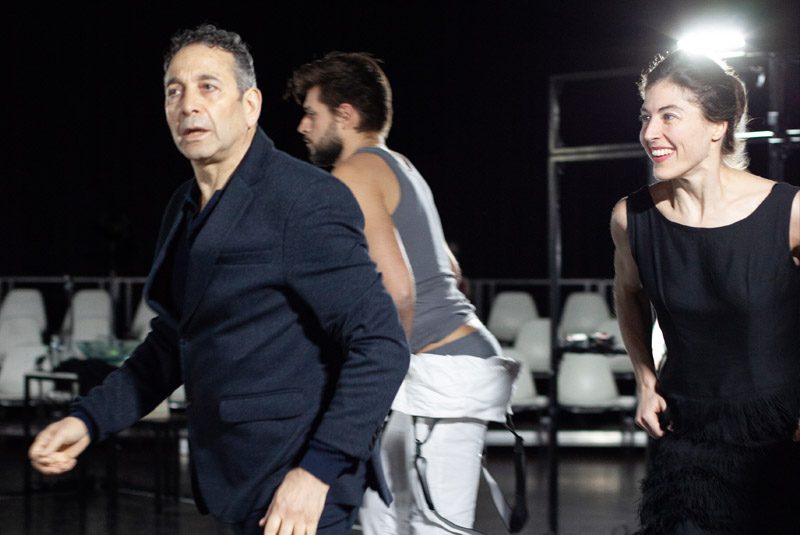 Reprise tour Memory Loss
In September and October WArd/waRD kicks off the new season with a short tour of Memory Loss, the third and last production from Ann Van den Broek's triptych The Memory Loss Collection. In Memory Loss the first two creations, Blueprint on Memory and Zooming in on Loss, come together with new elements and culminate in the final piece of the triptych. In an interactive set the fifteen performers slowly lose their identity. The spoken word, movement, music and technology join up in a game of reality and illusion.
The production got a very positive response and excellent reviews, including a five-star review in de Volkskrant. The production was also nominated for the Zwaan (Swan) for Most Impressive Dance Production of the season. From the jury report: "Memory Loss is a personal document: honest and moving. Cruel and loving." Ann has won the Zwaan twice before: for Co(te)lette (2008) and The Black Piece (2015). On October 1, during Dutch Dance Days, we will find out whether she can add a third Zwaan to her collection.
---
Aryeh Weiner
He danced for no less than two decades with top international companies. Now he is a dance teacher, coach and he guides dance makers at ArtEZ school of dance. And he is one of the 15 performers in Memory Loss – actually the oldest in age and experience: Aryeh Weiner.
The CaDance Festival made an exclusive and personal video portrait of Aryeh about the collaboration with Ann, his link with the theme of the Memory Loss Collection and a look back at his career.
---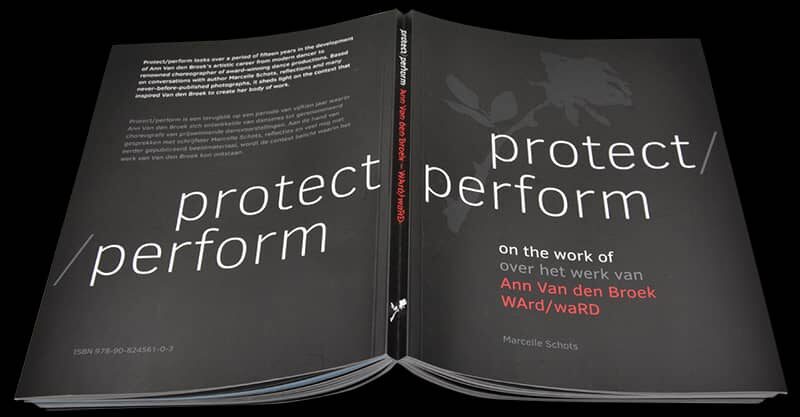 Protect/perform
Protect/perform looks over a period of fifteen years in the development of Ann Van den Broek's artistic career from modern dancer to renowned choreographer of award-winning dance productions. Based on conversations with author Marcelle Schots, reflections and many never-before-published photographs, it sheds light on the context that inspired Van den Broek to create her body of work. A book to reflect. To remember, to redefine and to reveal what was never said before.
Protect/perform is bilingual (English/Dutch), 160 pages and costs € 15,00 (plus postage). The book is for sale at the performances or can be bought in our webshop.
---
WArd/waRD
A big part of Ann Van den Broek's artistic vision can be found in the name of her company. The meaning of 'ward', according to the dictionary, reads as follows:
1) the act of guarding; the state of being under guard;
2) guardianship, being under control of a guardian;
3) a means of defense or protection;
4) a division of a jail or prison, or of a hospital;
5) a district or division of a city or town;
6) to fend off, parry;
7) to keep watch over, guard, protect.
In short, in relation to the organization, it is a place where it is safe to congregate and work.